I won't be doing wish lists and the like as my Christmas posts on Someplace Strange. Nothing wrong with them if they're your thing, but they're not mine. I do believe Christmas is about giving though. As well as a religious festival celebrating Jesus' birth and one of Rev T's busiest times of the year.

Here are some ways to give at Christmas that don't involve spending much or any money:
Donate. Go round the house, fill a bag or two and take it to the charity shop of your choice. Books, toys, clothing and household items are always be appreciated. Check if your local children's and family centre is collecting toys to give to poor families in your area. Donate food and other items to the food bank. Many people who are alright throughout the year find Christmas a struggle so demand for their services increases this time of year so extra donations will be gratefully received.
Christmas cards. Purchase charity cards and someone benefits. Even if you purchase them in January in the sales and store them for next year. (Now, if only I could find mine!)
Go shopping. Your local charity shop has toys, clothes, books, donated gifts and new items that may be cheaper than elsewhere. All the money spent supports their work.
Volunteer. Helpers at fund-raising events, food banks and other things are always wanted. If you've got time to give, then give that.
Welcome. If you know others who will be lonely during this time or may find Christmas a struggle for whatever reason, and you're able to do so, then invite them round. Include their children on an outing or invite them on a play date.
Whatever you give, don't feel guilty, because it may not seem much. It all helps. Don't worry that others may be able to give more, just give what you can. Giving isn't about how much you've given, it's about the
attitude
behind it.
Any other suggestions for ways to give at Christmas?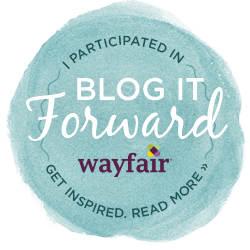 Sharing with all these great
Linkys